Starting a business may be a very tiring process because let's face it, beginners have no idea what they're doing. Even more so, if you're just starting out and don't have enough of a backing to give you that initial push. It's not money invested that makes a business successful, it's the time and energy put in by the folks that are the business.
At the onset, you will not have crazy money to throw around, so you may must get creative and just give it your 100% if you wish to succeed. Money just speeds things up, and if you have it, use it, but don't expect to simply throw money at problems and make them disappear.
The goal here is that by the end of reading this article you'll have a bunch of business ideas that you just can start and grow as well as some resources that can aid you to make that happen.
1. Affiliate marketing for as many businesses as you can
It is probably one of the most lucrative, straightforward and rewarding ways to make decent money over a long period. Affiliate marketing is the promotion of products and services of other businesses to earn a commission when the target market takes a desired action.
For example, you can sign up to be an affiliate of eBay, Amazon, 54nations or Zimbuddy then share your affiliate link in blog posts, social media groups, email, WhatsApp groups and anywhere else, provided you are not spamming your audience.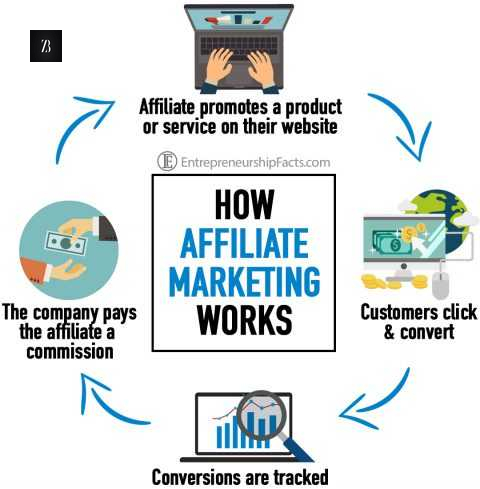 Once people use your link to sign up to that website or purchase something from that website, you are automatically paid a referral fee. Online affiliate marketing has been around for just under two decades but it has grown exponentially.
YouTubers, social influencers, newspapers bloggers and so on, all use affiliate marketing when they recommend a website. They get paid a fixed commission for either new sign ups or for actual sales. To companies this is great because it gives them the benefit of a large marketing department without the expense of employing them, since affiliates are only paid per sign up or sale.  
Check out the Zimbuddy affiliate making program for more details.
2. Go market a crazy idea and get people to back you up.
No matter what business you're going to start, you will need to be able to promote it and attract customers. The better your product is, the easier it will be to market. The interesting part is, that even if the merchandise is not so incredible, you might still get those sales if your story is good enough and the customer sees value in purchasing it. People will pre-purchase your product even before there is one.
The first example that comes to mind is Cards Against Humanity, who are a huge success among one of the most competitive spaces, board games. They started out with an idea of a card game for horrible people. Put it on kickstarter with the goal of raising 4000 dollars to print their first edition. People were interested and they raised more. Two years later they had generated 25 million dollars in revenue and to this day is one of the best selling card games out there. How did this all happen?
Through mastering the art of storytelling and marketing. They've managed to keep the spotlight on the product through innovative marketing campaigns like, selling people a box labeled bullshit for $6 dollars each, which literally contained bull poop or buying a piece of land at the border with Mexico so Trump can't build his wall. And just so you know, they made $180,000 by selling the poop boxes, despite them making it clear to everyone that they will be delivering feces. Pet rock is another incredible example making over $15,000,000 in six months and selling off the rights for a cool amount in the end. If you know how to tell a story, your life will be much easier.
3. Create specific content for people on patreon, Onlyfans, Scrile, Fansly and Zimbuddy.
People are more than willing to contribute to your efforts of producing quality content or putting in the work for them and delivering it in an easy to consume manner. No matter what your skill is, it's enough to have 1000 loyal fans willing to pay you 5 dollars a month in order for you to support yourself and pursue your craft. This has proven to be an superb alternative for people here on YouTube. For example, here are three people who are doing well over half a million dollars from patreon because their followers wish they keep doing what they're doing. PhillyD has been our go-to source on news for years now.
The support from his followers allows him to stay independent and not be hindered by the rules of traditional news agencies. Sam Harris, neuroscientist, philosopher and advocate for scientific progress in the detriment of religion has built quite a following supporting his talks and effort to spread his approach to these topics. Lastly, one of our personal favorite channels here on YouTube: Kurgesagt in a nutshell, makes incredibly cool animated videos on topics related to science, breaking down topics like, alien life, black holes and immortality in easy to follow formats. If people think what you're doing is valuable they will support you financially.
4. Build a cosmetics brand
We're living through the golden age of cosmetic companies. It's never been easier to start your own makeup brand. The competition might be fierce, but the reward is definitely still there. One of the most notable people who went from nothing to multi-millionaire off makeup is Jeffree Star. After a failed career in music, he took his remaining $4000 dollars and produced a small run of lip glosses which he sold off his YouTube channel. Once those were purchased, he took the profits and did it again.
Four years later he's making a killing. Jeffree Star cosmetics is generating between 100 and 150 million dollars per year right now, and the growth trend is still there.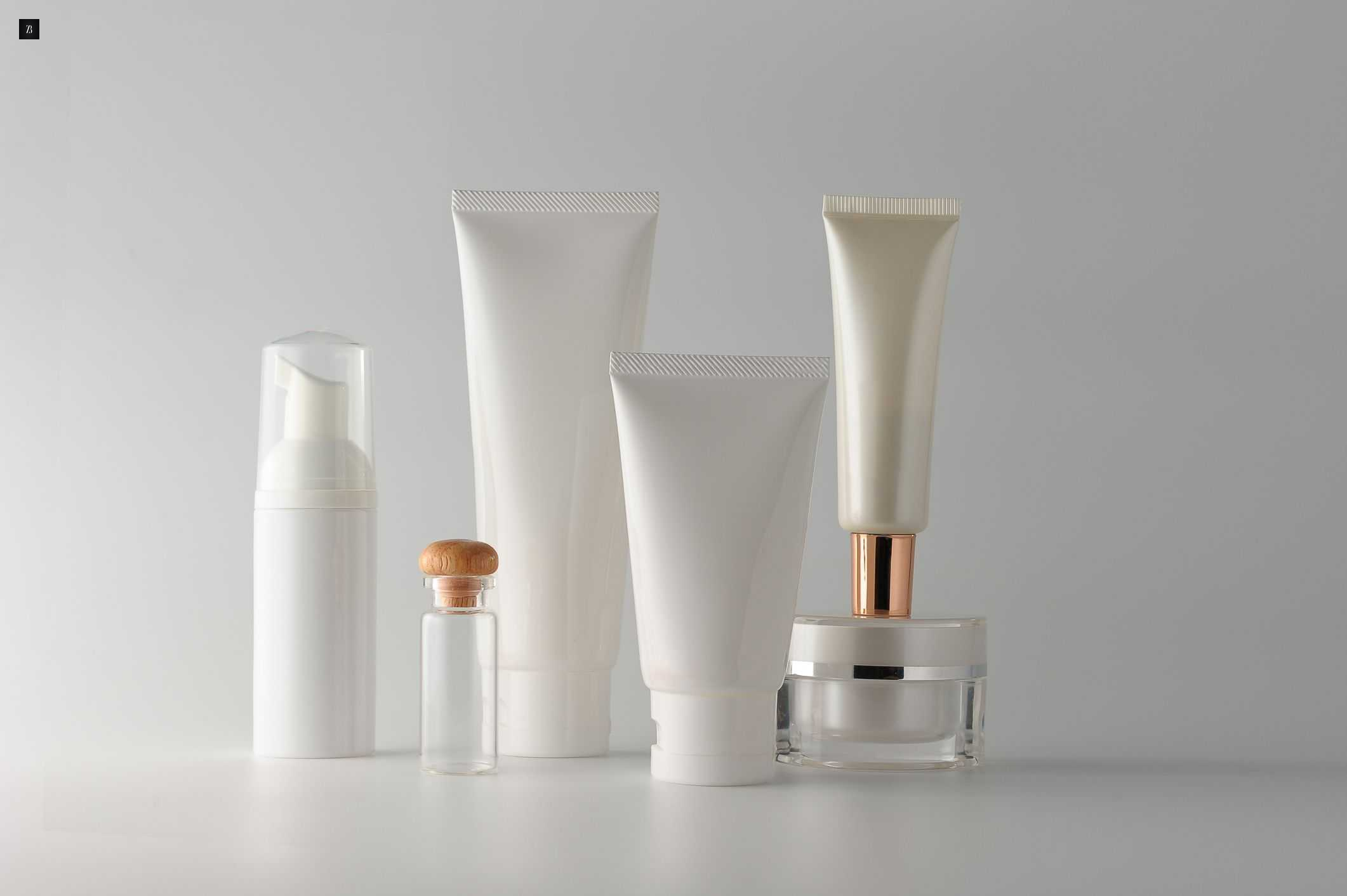 The goal here is to find a company that can put together the product for you so you can focus your time on marketing it. It's one of the most exciting business models of our age. Kylie Jenner, leveraged her family's reputation and this business model to become a billionaire of make-up products. We'll go in detail about dropshipping and private labeling at number ten on this list.
5. Course building
No matter what you are doing, you're likely to have some knowledge that would be important to someone else. Why not structure it so that other people can learn that specific skill. People would gladly pay for a solution to a problem or to learn a new skill. Online courses are the future of education, or at least a highly important part of that future. We ourselves have learned more practical things from youtube videos and courses than we did from school.
You can learn more about how to do this at 54nations, check out the e-learning section where you will find lots of helpful courses.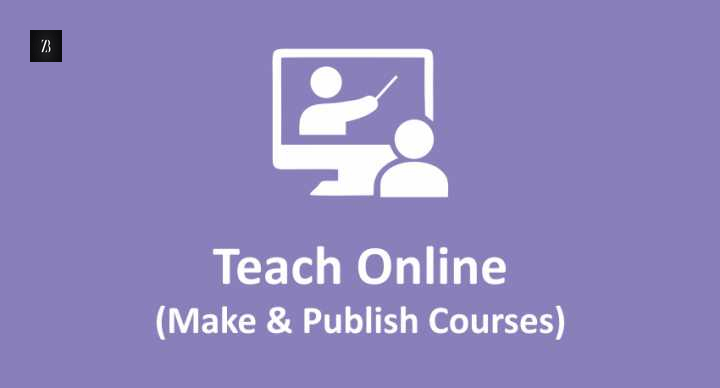 There are platforms online like 54nations and Zimbuddy that allow you to build and sell your own course. Take it a step further and you end up with an E-learning company. There are two examples that swiftly come to mind when we think about this space. The first one is Lynda. Her platform all started in the mid 90s when the founder, Lynda Weinman wanted a more efficient way to teach her art students, so she started recording her lessons so she doesn't have to do repetitive work.
As of 2013 she was doing over 100 million dollars in revenue and in late 2015 sold the company to LinkedIn for 1.5 billion dollars. She jokingly said: "it was a 20-year overnight success". Another story you can find in PluralSight, who earlier in 2018 went public with a valuation of 1.7 billion dollars.
6. Start a blog and build your online following.
It all starts with a domain name, then hosting and you're off to go. Nowadays, there are free options to building this type of process. But if you're serious about it, think of it as an investment, you can at least spend a few dollars on getting yourself a proper .com domain. Check out the e-Learning section on 54nations.net for over 1000 options.
This is probably the first thing we recommend to people who are just starting out. Create a blog and build an audience. It's the most valuable education you can get in your early days, because it will force you to learn so many handy skills, like branding, promoting, how to be consistent in your message, how to drive traffic followed by, how to monetize and how to build business. It all starts with the first step.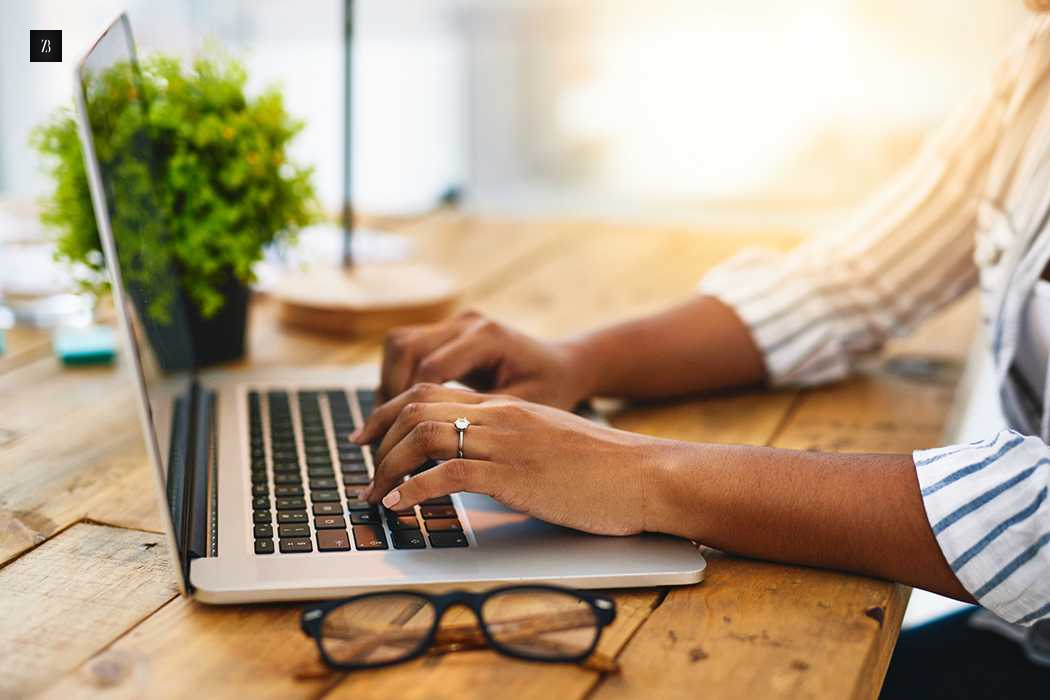 Companies like instagram facebook also allow you to build on their platform, but in our experience, it's always better for you to be the owner of your platform. Otherwise a small change, that is out of your control, can have dire consequences for your business. You're one click away from having your own blog. Setting up your own website is the foundation of everything you'll do as a business person.
So get started!
7. Event planner
So now you have created your website, but what exactly do you bring to the table? Your website serves as an integral point for people to find who you are and what you offer. We live in a really busy world and everyone is outsourcing just about anything they can think of. Find out what people need,  figure out what people are not willing to do themselves or simply can't do that well and you have yourself a business. We've identified two companies who do the same thing in different cultures which you can do in your own country if you want. Here are two examples of two companies that do the same unique business, girls in the US and the proposers in the UK.
Simply, they create the perfect proposal for you. They figure out the restaurant, the flowers, the music in order to get that perfect moment. They identified a problem for a specific audience: men who are not the romantic type or do not have enough time on their hands to plan something grand and out of the box like this. For a couple of hundred bucks you can have a professional take care of it for you. And they're currently making a killing being fully booked for the following year, which means the demand is still there and it's no wonder why.
There's a spike of services who arrange bachelor and bachelorette parties for the same reason. People don't have time or know how to put it together on their own. Travel agencies are obsolete which got killed by the rise of the internet, but a new generation of service has made its way into the culture, that of private concierge services. 
Basically, someone will sit down or skype with you about what your dream holiday will look like and they figure out how to make it happen on your budget. From activities, to tickets, to hotels, you are simply outsourcing the hassle of sorting these things out to someone else. The same model can be done numerous times across different needs and geographies. So have some fun figuring out how to make it work for yourself.
8. Publish your own book
Be the next Tsitsi Dangarembga or Charles Mungoshi. If you have a story in you that you have been putting off or an idea for a book that others might find worth the read, you're one lucky individual. There's never been a better time to get your new book in front of people. For years, the standard goes by securing an agent, an agency to take you in and backroll a press tour and an advertising campaign in order for people to hear about you and so on but now, you just write it and post it online. Amazon has made it super easy for people to self-publish their own works. Just write it and sell it as an ebook. You don't even need to print anything.
A perfect example is writer E. L. James. Her books were rejected by a lot of agencies for being common and mediocre in writing so she decided to publish her writings independently as ebooks and print on demand. The title is "50 shades of Grey". A couple of years later, her books are a world-wide hit, with over 125 million copies sold and a series of movies earning over one billion dollars. You have the tools to make it happen, it's just a matter of putting in the work and standing out in the crowd.
9. Tutor kids
If you're looking to make some money quickly, tutoring kids is probably your best option. More parents are now willing to spend extra in order to make sure their kids get a step ahead in life. If you're really patient, able to teach and the rest of the business ideas mentioned in this article are somewhat impossible, this is probably your best bet to get some cash.
It's all about being creative and figuring out what people are willing to pay for. One of the most interesting things we found out is that parents are now paying up to 20 dollars per hour for tutors to improve their kids at Fortnite. Yes, you heard that right! Culture is something really interesting that's constantly changing and evolving.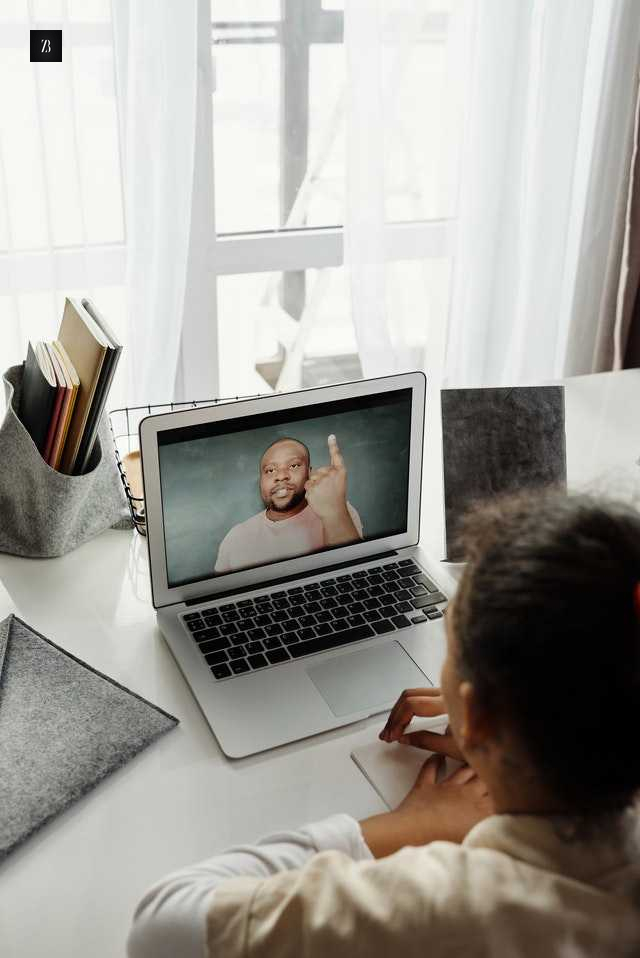 With eSports being a massive trend in the past few years and universities even offering scholarships for esports players, tutoring your kid to play video games isn't such an outrageous idea as it might seem. Parents read headlines about ninja earning half a million dollars per month from streaming and want their kids to explore other options, so they're willing to spend a couple of hundred dollars to see what happens.
List your lessons and rates on 54nations, where you can get reviews which increase your credibility with time thus allowing you to charge rates that reflect your expertise. 
10. Freelancing your skills
It is a great way to start getting some experience and eventually, if you feel like it, making a business out of it or securing a job you are passionate with. Sometimes you can do both. The most popular freelance options are time consuming services, location dependent services, web design, writing, editing, programming and even the weird, crazy things just for fun or if you're just curious.
There's nothing like earning your first few bucks from a service you rendered to make you understand what needs to happen in order to grow this into an actual company. That's how most advertising agencies start, with a couple of freelancers coming together and forming business. Freelancer and Upwork (and soon 54nations) are currently the most popular platforms.
11. Start a drop shipping business
Drop shipping is a beautiful thing, because you can make money without doing any of the heavy lifting. So how does this work? We mentioned Kylie Jenner's cosmetics empire earlier so we'll go with that. She found a supplier who takes care of everything, from production, to packaging, to delivery.
The next thing was, her team set her up with an online store where they listed all her products. Her only job is to promote the website and said products. When an order comes in it gets sent directly to the supplier who fulfills it on behalf of Kylie. Her company gets the money from the sale and at the end of the month pays a fraction of that amount to the supplier. Everything else is hers to keep. That's how you build a billion dollar company with only fourteen people in your team.
You outsource the rest. What's incredible is that you can create an online store in minutes and then use your social media accounts to promote it. One of the most successful people in this space is Gretta Van Riel who built five multi-million dollar businesses in five years using exactly this model. She's the one who made SkinnyMe Tea a million dollar company in six months starting with only $24 in the bank. Her second business did one million dollars in one day when she launched. It all starts with an online store. Find suppliers, set up your store and get paid. It's time to get to work, Zimbos!
12. Airbnb co-host.
Many of us are fans of Airbnb! We use it when we travel and we love the way the company is progressing. The main thing to make money out of Airbnb is by renting your space, similar to hotels. But there's another approach to this. Maintaining the approach we mentioned at number six on this list, there are people who don't have the time to do this and are looking to outsource it to someone else. That's where co-host come into play.
You can actively rent other people's places and retain a large portion of the amount. All you have to do is talk to guests and make sure their rental experience goes the way it should. The percentage is negotiable between the owner and the co-host, but it's usually a 30% deal, which is really great considering you're not putting anything down upfront as a co-host. We have a friend who has a portfolio of over twenty properties that he manages which is now a full on business with staff and offices. It's all about the hustle!
13. Flipping items
Flipping means buying something for cheap and reselling it for a higher price. This is one of the oldest models to make money and it's still very relevant today in Zimbabwe. It used to be mostly clothing goods, now it's anything from phones, cars, houses, to furniture and gadgets.
You can do this with anything, as long as you understand the value of an item, your market and how to present it to your prospective buyers. It doesn't matter if we're talking about Supreme Bricks, Vintage Polos or RealEstate. Some of you may know Daymond Jon, the founder of FUBU.
He started going to flea markets, garage sales and select stores to buy second hand clothes for cheap and would resell them for a much higher price, then he shifted to making hats which he sold at events. He repeated that for a couple of years and he was doing over 10 million dollars in sales. Today his networth is over $350m. 
There are others who have made millions for themselves by reselling hyped sneakers to celebrities, socialites and people in society with expensive tastes. Such sellers understand there's a demand for a particular product that's not widely accessible to everyone. Times are changing and those who are willing to put in the work will take advantage on it. 
14. Social media management
Every company out there, including us, is struggling to keep up with their social media presence. That's where you come in. 
The most important thing is to deliver results for the company in question. Social media is not just about posting some pics so that there is some activity on your profile, it's a branding strategy and a growth funnel. Which means you actually need to know what the hell you're doing before you look for work in this field. The good thing is that gaining that knowledge is free.
Simply create an instagram page and get it to 10,000 followers organically. That journey for 0 to 10,000 will teach you everything you need to know in order to find work in this space. New platforms are popping up every couple of years, so it's safe to say that there will always be work for those who know how to play on this field. A good example for this is Gary Vaynerchuk, he built a 100 million dollar company out of social media services for brands.
15. Online and offline tech support
Here's an interesting thing, most older people have no idea how to use…. technology. If you've ever visited your relatives, you've probably had to reset routers, uninstall browser extensions and delete your father's search history. There's a really high demand for people who can jump in and fix simple computer issues.
While most service providers do offer some sort of call-center support, it's not always tailored to your situation. We're so accustomed to googling solutions for our own problems, that we forget there's a large portion of the population who has no idea how to deal with technology. 63% of people over 60 prefer to receive tech support via telephone. IT services for the elderly has become a booming business sector because there's a real demand for these services and a large section of the population who doesn't have a nephew on hand to install netflix for them. 
16. Start a consulting company
To put it simply, a company or individual will hire you for your expertise in a particular field for a specific period of time. It's the same concept as before, but this time, companies are willing to pay you money in order to outsource some of their work onto you. The clear advantage is that companies are higher ticket items with larger budgets to play around.
While as a freelancer you were putting in the effort to find a single client for a couple of hundred dollars, this time, you're putting in the same amount of work into securing a customer, only the payout is 100x that of a freelancer. The industry typically has a low barrier to entry in terms of investment and manpower. You can start with just one person, yourself and once you start bringing in clients you can expand. You can start a consulting business as a side gig and move into it full time once the money starts coming in.
A couple of examples are two high-school friends who at the age of twenty seven decided to create a consulting company called Vector Media in the IT space. They did 1.2 million in their first year. Neil Patel made millions from SEO Optimization for clients to running one of the biggest digital agencies in this space. It's all about getting really good at what you offer and then finding bigger and bigger ticket customers to pay you. These are all super easy to start businesses that don't need capital to start, or at least that much. No matter which business you decide to pursue, it's worth your 100% effort.
17. Cryptocurrency training
With a lot of misinformation going around regarding cryptocurrency, taking time to learn this very valuable asset then teaching people how to use it is one of the most valued businesses out there. 
Provided you fully understand how cryptocurrency works and are able to convey this knowledge in small, easy to consume bits of information, you are well on your way to becoming a realiable teacher of cryptocurrency based assets. 
18. Cryptocurrency Mining
Solar power is now in wide use throughout Zimnbabwe and with interet connectivity improving, it is not a bad idea to look into mining crypto. Once you have a firm understanding of what cryptocurrency is and how it works, you can start setting up your mining computers and rent virtual computers so they do all the heavy lifting, this also means your profits will take a bit of a hit due to rental fees. 
Now we're eager to know, which of these business ideas do you find most interesting and would love to try out for yourself?
19. Sell Services to Zimbabweans and the rest of the world SAFELY
I put emphasis on the term safely, because this is a major concern of most people when doing business online. 54nations was built of the foundation of making it easier for buyers and sellers to interact and transact. Whether you are selling lessons, digital art, an errand service, repairs or other virtual assistant services, 54nations makes the process secure. 
To start with, once you have created a profile and listed services you would like to offer, potential buyers have to pay for the service in aadvance before you are alerted of a purchase. The payment made by the buyer is held in escrow by 54nations until the seller has completed the task and labelled the job/purchase as delivered.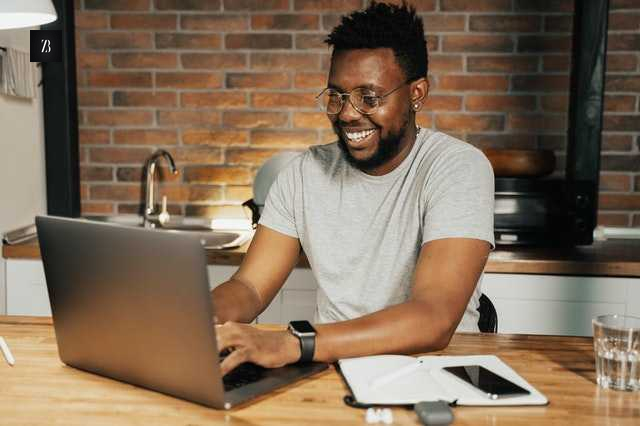 Thereafter, the buyer has to review the work to ensure it meets the terms you had agreed upon. If all is well, the buyer simply tags the transaction as 'completed' and your funds are sent to seller's 54nations account.
In the event the buyer is unhappy with the work, the buyer simply requests a revision of the work. Once completed, both the buyer and seller are required to leave reviews describing their experience. A seller with multiple positive reviews, is likely to get more business as people generally rely on reviews when picking a seller. 
The beauty of this platform is that the seller is guaranteed payment provided the work is delivered, this is because every job order is paid in advance. Buyers are also protected because their payment is only released to the seller once the job order has been delievered.
Lastly, 54nations is marketed globally to the African diaspora to encourage more business interactions.